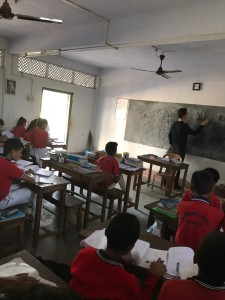 Thomas Cramer and Philippe Wijs, two 18 year old boys from the Netherlands, have visited Arunachal Pradesh for two months. From October to December they have been staying at the Newman School in Neotan where they have been teaching the students English, maths, history and science.

The boys are very enthusiastic about their trip: "This experience has changed me for life. To see the way these people live, the livelihood and the joy of this community is amazing. The fact that I was able to help these students in their studies gives me a very rewarding feeling and has taught me things that I will carry with me forever" – Philippe

Further reports of their stay will follow later.